- WinRAR, the world's leading file compression / decompression software, is available on the Android mobile platform, allowing users to easily compress or decompress data on their mobile device.
- Similar to WinRAR software on Windows, the RAR application for Android also allows users to create RAR or ZIP compressed files, which supports uncompressed RAR, ZIP, TAR, GZ, BZ2, 7z files. , ISO ...
- In addition, mobile users can use RAR as a file and data management application on their device.
- The difference between WinRAR on Windows and RAR on Android is that WinRAR software is not actually free software (although not limited to features and trial days). While RAR is a completely free application for Android users.
User manual:
+ After installation, the interface of RAR is similar to other file management applications on Android. Here you can select the files or folders you want to be compressed into a single file, then select the compression icon in the menu above.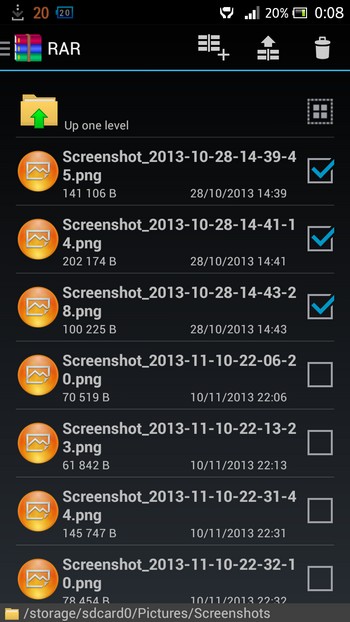 + Next step, the application allows you to name the file, choose the file format (ZIP, RAR or RAR 5.x).
+ Select "Set Password" if you want to set password protection for compressed files (a new password is required to decompress the file).
+ Finally click OK to create the compressed file.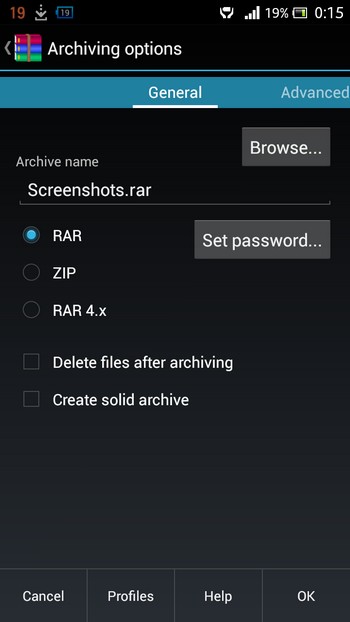 With the help of the RAR application on Android, users will be easier to compress the files on their mobile device to share or attach via email, easily extract or manipulate content from your compressed files (downloaded via the Internet or received via email).