- WinRAR is not only a compression and decompression software, but also many other features such as accessing hidden folders on your computer, for example, and in this article we will go into deeper research on WinRAR's unique features - Access hidden folders on your computer.
- Winrar is a popular file compression software for users, besides there are many software with the same functions as 7-Zip or Winzip, compared to Winrar, 7-Zip compression and decompression software is free software but it satisfies the needs of users.
- Moreover, winrar is able to access, view hidden folders on your computer and the following article will show you how to use winRAR to view hidden files, or hide folders on your computer.
Step 1: Start the WinRAR software by double clicking on the WinRAR software icon.
Step 2: The WinRAR interface will appear. Next, use the Navigation Bar toolbar to navigate to the folder containing the hidden files you want to view. Example: See the hidden file in surgery C: then redirect to drive C.
- After redirecting to drive C: You will see some hidden files that cannot be viewed in the normal way as shown in the image.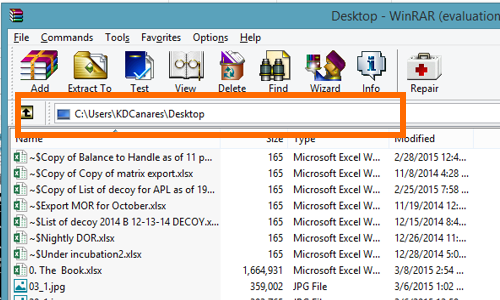 - You can use this way to easily view files hidden in other folders without turning on the file view feature in Windows. It also helps you copy hidden files in the system and compress them in case you need files to back up the system.